Witch House is an aesthetic that originated with the music genre of the same name. It often (but not always) fits into the electronic sub-genre, and/or has themes that are dark and revolve around the occult, the supernatural, and horror.
Fashion
Under Construction
Music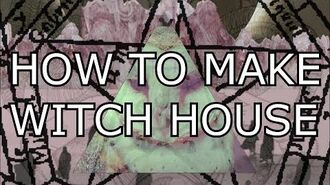 Spotify playlists
Visuals
While witch house definitely revolves more around music, it has been visually interpreted, taking a lot of cues from the Vaporwave school of aesthetical thought. It has been interpreted in three ways, which have sometimes been known to merge:
Revolving around more tech-y visuals with dark undertones.
Revolving around more actual witchcraft, in the sense of Pagan magick and/or Wicca.
Revolving heavily around the dark aspect, often using imagery that may be found in horror.
Gallery
Under Construction
Community content is available under
CC-BY-SA
unless otherwise noted.