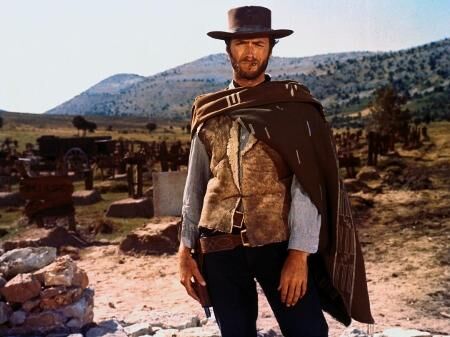 The Western aesthetic (also known as the Wild West) is an aesthetic and meme movement inspired by life in the American Wild West and carries the theme of Western exploration and expansion of Americanation.
Visuals
The western look emerged at the time of American colonization in the borders, through the American Pioneers who founded the first villages.

It is common to come across clothes in brown and white tones, outined in a sepia style.
The environment was marked by desert, drought and brief green fields in farm areas.
The villages and small towns were marked by wooden buildings, bars, cabarets, police stations, funeral homes, outdoor butchers and other small developments. Crime was rife and full of armed gangs.
Another subgenre of the Wester Wild West was the Weird West which mixed western style with horror or mystery.
Fashion
Hobbies/What this Aesthetic Entails
Under Construction
Media
Much like its namesake, the well-worn trends, traditions, and aesthetics of Western have been explored in great detail in a variety of mediums, ranging from books and films to video games and series.
Books
The Dark Tower Saga by Stephen King
Riders of the Purple Sage by Zane Grey
The Log of a Cowboy by Andy Adams
The Ox-Bow Incident by Walter Van Tilburg Clark
Films
Stagecoach (1939)
My Darling Clementine (1946)
Fort Apache (1948)
Red River (1948)
The Treasure of the Sierra Madre (1948)
High Noon (1952)
Shane (1953)
The Searchers (1956)
Rio Bravo (1959)
How the West was Won (1962)
The Man Who Shot Liberty Valance (1962)
Fistful of Dollars (1964)
For a Few Dollars More (1965)
El Dorado (1966)
The Good, The Bad and The Ugly (1966)
Once Upon a Time in The West (1968)
True Grit (1969)
The Wild Bunch (1969)
McCabe and Ms. Miller (1971)
High Plains Drifter (1973)
Pat Garrett & Billy the Kid (1973)
Blazing Saddles (1974)
Heaven's Gate (1980)
Dances with Wolves (1990)
Unforgiven (1992)
Tombstone (1993)
Holes (2003)
Brokeback Mountain (2005)
3:10 to Yuma (2007)
The Assassination of Jesse James By The Coward Robert Ford (2007)
No Country for Old Men (2007)
Sukiyaki Western Django (2007)
There Will Be Blood (2007)
The Revenant (2015)
Hell or High Water (2016)
The Rider (2017)
Nomadland (2020)
Games
Red Dead Redemption II
Sunset Riders
Gun
TV Shows
Notable Figures:
Annie Oakley
Billy the Kid
Buffalo Bill
Calamity Jane
Jesse James
Wild Bill Hickok
Wyatt Earp
Notable Places:
Tombstone, AZ.
Deadwood, SD.
Music
Artists
Willie Nelson
Johnny Cash
Dolly Parton
Bonnie Tyler
Hank Willians
Playlists
Gallery