Traditional Goth, or Trad Goth for short, came about with the original music genre back in the late 70's and early 80's. Trad goths listen to officially classified goth music, such as; goth rock, deathrock, darkwave, coldwave, minimalwave and etherealwave. Trad goth appearances include backcombed hair, black clothing and dark makeup.
Trad goths have been accused of being 'gate-keeping elitist' due to expecting people who label themselves goth to know the history of the sub-genre (when, in actuality, real Trad Goths try to encourage darkly-inclined people to give the music a shot before deciding to use the 'goth' label, as 'goth' is unfortunately misused a lot by mainstream entertainment and people outside of the alternative-music scene). For more information on this phenomenon, check out this video.

Music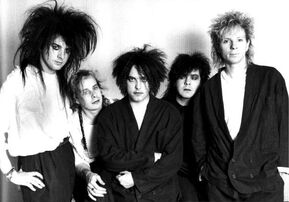 Music is incredibly important to Trad Goths. These bands and artists include:
Goth Rock

Bauhaus, Siouxsie and the Banshees, The Cure, The Sisters of Mercy, Southern Death Cult, The Cult.

Waves (Darkwave, Coldwave, Minimalwave, and Etherealwave)

Lebanon Hanover, Linea Aspera, Trance to the Sun, Clan of Xymox, Lycia, Drab Majesty.

Deathrock

Alien Sex Fiend, 45 Grave, Christian Death, Altar de Fey, Horror Vacui.
By listening to some of these bands, one could then officially call themselves a goth.
Fashion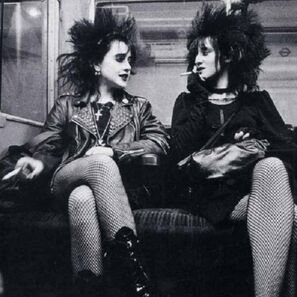 Trad Goth fashion tends to revolve around black, leather, studs and band tees. Their hair is often black, backcombed/teased with heavy/dark makeup. They also heavily focus on home made/altered clothing.
Common items include:
Denim
Short, low waisted skirts
Studs/Studded accessories
Fishnet
Band Tees
Ripped Items
Boots

Gallery
Community content is available under
CC-BY-SA
unless otherwise noted.