Romantic Academia is an aesthetic that puts a romantic spin on literature. Visually, the aesthetic is very similar to Dark Academia, but with a "lovey-dovey" twist (e.g writing poems, love letters, holding hands) instead of existentialism.
Notes
Romantic Academia, a subset of Academia, is an aesthetic based around the study of romanticism in literature, as well as application to the personal view. Some themes include mental maturity in romance, a passion for learning and studying, and an urge to share. It aligns with the traditional academia themes (classic literature, the pursuit of self-discovery, and a general passion for knowledge and learning) that it shares with its siblings. There is a strong focus on well-being and unity, and while Romanticism emphasizes solitude, this aesthetic calls for pauses in isolation to share one's findings.
Romantic Academia can come from anywhere in the world. There is mythology and community in every corner. Although by design, it lends itself to Eurocentrism, know that you are welcome here no matter who you are. It is also inclusive to all genders, sexualities, or lack thereof, and is not a place for discrimination because of any factor. It is open to anyone.
Visual
Romantic Academia combines the love of learning and literature with aspects and values of Romanticism such as individuality, emotion, celebrating beauty and nature, and rejection of social convention. The majority of people in this community do not, however, support the "Romantic" glorification of the past because of the discrimination and bigotry marginalized communities have faced. Key values stem from the ideals found in the romantic period of literature. They are also influenced by the values of Darkest Academia and can be incorporated with your own personal beliefs.
Glorification of nature
Awareness and acceptance of emotions
Celebration of creativity and curiosity
Emphasis on aesthetic beauty
Focus on multicultural history
Exploration of the self
Vivid description
Themes of spirit and spirituality
Wise and mature thought processes
One of the other most important themes is that of exploration, the urge to discover. Think traipsing through a dark forest, studying ancient ruins, or taking long walks to document the flora and fauna in your area. These ideas stem from the romantic appreciation of nature and the academic goal of studying, although it dispels the idea of studying as an immobile task. This aesthetic defines studying and learning as something that can be witnessed firsthand, not just from documents but also from the application in the real world. Go explore! Go research! If your interests take you across the world the ramble through an ancient forest, by all means, go.
Inspirations
Genres
Classical
Jazz
Alternative
Ballet Soundtracks
Ethereal Music
Folk
Dream pop
New-Age
Artists
Lana Del Rey
Enigma
Kate Bush
Sufjan Stevens
Hozier
Fleetwood Mac
The Velvet Underground
Tamino
Lorde
Radiohead
Leonard Cohen
The Beatles
Florence and The Machine
Isak Danielson
Pink Floyd
Bob Dylan
Dean Martin
Ricky Nelson
Paul Anka
Billie Holiday
Louis Armstrong
Nina Simone
Ella Fitzgerald
The National
Cigarettes After Sex
Playlists
Visual Novel
Profiles
Activities
Card games
Chess
Hiking
Nature documentation
Witchcraft
Textile arts
Photography
Nature sketching
Studying/taking notes
Researching old documents
Discussion groups
Gardening
Writing (creative or nonfiction)
Reading
Study of music
Poetry, both reading, analyzing, and writing
Exploring where you live or where you're from
Talking to relatives about your ancestors
Daydreaming
Fashion
Tops
Sweater vests
Button downs
Turtlenecks
Henleys
Crew-neck sweaters
Ruffled or draped blouses
Corsets
Silk or lace camisoles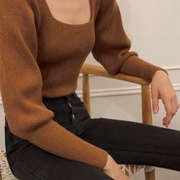 Bottoms
Corduroys
Trousers
Dress pants
Tweed pants
Structured, mid-length shorts
Pencil skirts
A-line skirts
Tweed, plaid skirts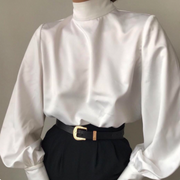 Outwear
Trenchcoats
Layering over a collared shirt
Vests
Suit-jackets
Waistcoats
Cardigans
Blazers
Flowy dresses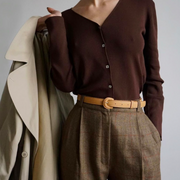 Shoes
Docs
Oxfords
Mary Janes
Dress Shoes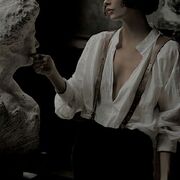 Accessories
Lace tights
Patterned tights
Lacy ankle socks
Ties
Vintage jewelry
Lockets
Ribbed or lettuce socks
Gallery
Community content is available under
CC-BY-SA
unless otherwise noted.