World of Warcraft: Dragonflight - The Loop
Play Sound

Piratecore is an aesthetic based around the themes of pirates, a person who attacks and robs ships at sea. It usually involves boats, the sea, and treasure rather than actual crime. It draws its inspiration from aesthetics such as Adventurecore and Crowcore, and may include things such as: collecting shells/rocks/trinkets/bones/etc, studying maps and constellations, sea travel, and sketching. Some may even take pride in their weaponry, mainly consisting of swords and daggers.
People valuing Pirate aesthetics either have strong aspirations to travel the oceans, or ties to beachside mountains and/or homes.
The aesthetic does get slight criticism due to the bad reputation of pirates in history. Though, the aesthetic itself does not value stealing and thieving, nor does it mean to present colonialism. The community around this aesthetic instead value freedom, fairness, curiosity and balance. Loyalty is a large factor in Pirate, and a moral code is usually presented. They are interested in the unknown and the mysteries of the ocean, and believe in hard work and a strength of heart and mind.
Visuals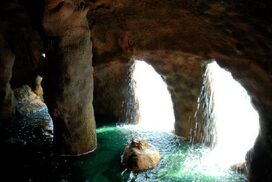 Old/rusted coins and other gold trinkets
Rocks
Corals
Fossils
Waves
Marine skeletons/skulls
Sand
Vintage lockets and watches
Ships
Quills & ink
Hourglasses
Compasses
Keys
Sculptures relating to the sea
Seaweed
Coastal cliffs
Hobbies/Activities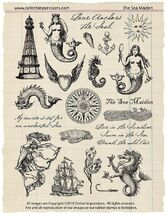 Collecting rocks, shells and minerals
Collecting small bones, skeletons or fossils
Practicing in arts of fencing or using swords and daggers
Collecting constellation charts and maps
Stargazing
Sailing
Hand-writing letters
Sea travel or coastline travel
Collecting coins or stamps
Thrifting for trinkets and other items 'one man's trash is another man's treasure'
Sketching coastlines, horizons, mountains, etc
Fashion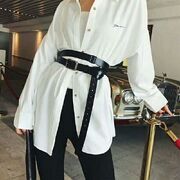 Similar to Cottagecore, Dark Academia, and Adventurecore with some aspects of styles considered 'hippie' or 'boho'.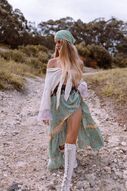 Flowing maxi dresses
Corsets/corset belts
Ruffles
Breathable layers
Oversized blouses or breathable tops
Neutral colors of blues, browns, reds, greens, ivory, etc
Tight or baggy pants
Flannels
Lace
Leather jackets
Oversized blazers
Fingerless gloves
Heeled boots and sandals
Square belts

Accessories can vary but are usually scarves, beads, chains and handmade jewellery, and unlike the neutral colors of the clothing, will range from bright colours to metallics.
Decor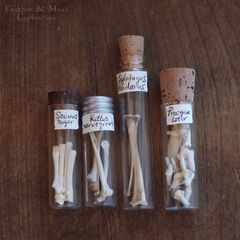 Pirate design uses a lot of rustic, beachy, industrial and vintage elements. Examples include:
Strong emphasis on exposed pipe, metal and glass
Natural timber
Rustic or thrifted furniture
Blues and neutral colors usually with splashes of gold
Statues of marine animals
Victorian mirrors, chairs or architecture
Old looking photographs or sketches of the sea
Jars of coins, bones, gems or rocks
'Cabinets of curiosities' filled with fossils and marine skeletons on display
Music
A lot of pirate-esque music are modern shanties or maritime-based folk.
Genres
Traditional sea shanties/songs
Modern folk

Folk-punk
Folk-metal
Indie folk

Alternative
Artists
The Longest Johns
The Dreadnoughts
Storm Weather Shanty Choir
Flogging Molly
The Pogues
The Skullduggers
Ye Banished Privateers
Alestorm
The Irish Rovers
Soundtracks from games such as Sea of Thieves or Assassin's Creed 4: Black Flag
Playlists
Media
Movies/Series with visuals of oceans, boats, treasure or sea myths:
Treasure Planet (2002)
Pirates of the Caribbean (2003)
Titanic (1997)
In the Heart of the Sea (2015)
The Princess Bride (1987)
Sinbad (2003)
The Meg (2018)
Waterworld (1995)
Siren (2018)
Splash (1984)
The Shape of Water (2017)
Moana (2016)
Adrift (2018)
Jaws (1975)
Black Sails (2014)
Song of the Sea (2014)
The Marvelous Misadventures of Flapjack (2008)
Santiago of the Seas (2020)
Jake and the Neverland Pirates (2011)
The Pirate Fairy (2014)
Tinkerbell and the Lost Treasure (2009)
Books that invoke the pirate aesthetic:
Seafire - Natlie C. Parker
Ship of Theseus - V. M. Straka (part of S. by Doug Dorst)
Gallery