Raise a Floppa - The Loop
Play Sound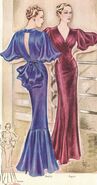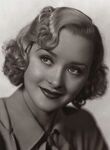 Old Hollywood is an aesthetic surrounding the movies, music, and fashion popular from the 1930's to the 1960's. It's meant to draw you into a time before and forget about the current things happening, back into a time where everything felt simpler.
History
The Old Hollywood period was the beginning of the Sound Era: when silent movies faded out of the spotlight as the industry transitioned to sound-film production. The beginning of the Sound Era isn't exactly set in concrete. Some think of it as when the movie The Jazz Singer was released in 1927, which was the first full movie with synchronized dialogue, while some see it as 1929, the official end of the Silent Era.
Old Hollywood movies adhered to strict set of genres: Western, comedic, musical, and biography, sometimes multiple at once. The movies have linear timelines that leave no room for speculation, except when a character has a flashback, and the problems are always solved at the end (one of the reasons people are drawn to this aesthetic).
Fashion
Clothing
Fashion from the old Hollywood days include:
Midi length dresses, large collars, puff sleeves, belted waists
A long evening gown, backless, deep cut, sleeveless
High waisted sailor pants
Slouch hats, tilt hats, knit berets
Pillbox hats
Fur boas and jackets
Oxford Shoes
T-strap and Mary Jane heels
Kitten heels
Pearl earrings
Small handbags
Opera gloves
Makeup was minimal but bold, dark lips and thin eyebrows were popular.
You can get pieces like these from vintage/thrift stores, there are also lots of sewing patterns on Etsy.
Hair
Lots of waves
Shorter hair is ideal, but you can still have lots of hair-do's with longer hair.
Classic finger curls are an amazing look.
You can find lots of inspiration from actors at the time.
Notable Figures
1930s
Greta Garbo
Rudolph Valentino
Colleen Moore
Norma Shearer
John Barrymore
Lon Chaney, Sr.
Joan Crawford
Gloria Swanson
Ginger Rogers
Barbara Stanwyck
Fred Astaire
Vivien Leigh
Errol Flynn
Clark Gable
Shirley Temple
Olivia de Havilland
Judy Garland
Jean Harlow
Fay Wray
Marlene Dietrich
Bette Davis
Katherine Hepburn
Mickey Rooney
1940s
James Stewart
Lauren Bacall
Laurence Olivier
Cary Grant
Humphrey Bogart
Veronica Lake
Ava Gardner
Henry Fonda
Lana Turner
Gary Cooper
Rita Hayworth
Gene Tierney
Hedy Lamar
Bob Hope
Ingrid Bergman
Bing Crosby
Robert Mitchum
Burt Lancaster
William Holden
John Wayne
1950s
Elizabeth Taylor
Marilyn Monroe
Elvis Presley
Grace Kelly
Marlon Brando
Rock Hudson
Dorothy Dandridge
Ruby Dee
Audrey Hepburn
James Dean
Shirley MacLaine
Debbie Reynolds
Lucille Ball
Jeanne Crain
Sophia Loren
Natalie Wood
Charlton Heston
Film
The Wizard of Oz (1939)
Gone with the Wind (1939)
King Kong (1933)
The Adventures of Robin Hood (1938)
Frankenstein (1931)
Dracula (1931)
Snow White (1937)
Singin' in the Rain (1952)
There are also many later movies, set in or pay homage to the era:
Sunset Boulevard (1951)
Cats Don't Dance (1997)
Silent Movie (1976)
Singin' In The Rain (1952)
The Artist (2011)
Myra Breckinridge (1970)
TV Shows
Hollywood, Ryan Murphy (2020)
Gallery