Mooncore is an aesthetic based on art and beauty of the moon and other celestial bodies. It is known for supporting and adoring the beauty of the dark skies above us and whatever is happening in them. Many people describe it in all types of art, including art and music. It isn't specified to any minority, although most of them are usually just individuals who like this concept and are interested in space.
Mooncore also revolves around emotions, due to its spiritual meaning. Many people simply enjoy company of the moon and feel very relieved around its own being. It is a concept seeking peace by subjects that were in humanity's interests for years, hence it being 'supernatural'. The proper way to call somebody taking interest in this aesthetic is a Selenophile or a Moonchild.
" She didn't quite know what the relationship was between lunatics and the moon, but it must be a strong one, if they used a word like that to describe the insane."
― Paulo Coelho, Veronika Decides to Die


Visual
Mooncore focuses on all types of aspects connected with its main subject - the moon. Visually, it is connected to dark blue, black, silver, stone blue, white and other cosmic colours. Its aesthetic revolves around peaceful and simple, yet extraordinary things.
It could also be connected with things close to our emotions, water and ancient aesthetically pleasing subjects. Some of the many representations of this aesthetic are:
The moon
Ancient sculptures
Greek mythology
Deep water
Silver jewelry
Thunderstorms
Lakes during nighttime
Constellations
Old libraries
Glittery makeup and masquerade masks
Noctilucent clouds
Fashion
Mooncore fashion is a simple form of fashion containing space-themed comfortable clothes, usually combined with a lot of jewelry.
Accessories
Gemstone necklaces and rings
Lace and fishnet gloves
Silk scarves
Celestial hairbands
Planet and moon earrings and necklaces
Simple chokers
Round sunglasses
Tops
Dresses with star patterns
Turtlenecks
See-through tops, especially black ones
Blouse
Bardot tops
Batwing dresses
Bottoms
Holo pants and skirts
Pants with suspenders
Cargo pants
Oversized long, high waist shorts
Thigh high or knee high socks
Outwear and shoes
Baseball jackets
Duster coats
Trench coats
Bomber jackets
Platforms
Heels
Boots, such as Dr. Martens
Activities
Star and moon gazing
Walking at night
Swimming under the moon
Taking late night baths
Night picnics in fields with fairy lights
Bike riding in the evening
Sitting in the rain
Camping
Studying constellations
Visiting safe abandoned places at night
Sitting on the balcony and reading
Collecting pretty rocks
Lighting a candle and just vibing
Checking out essential oils
Meditation
Music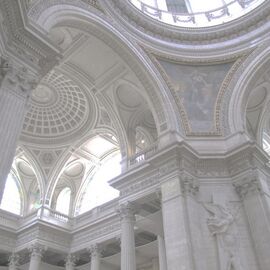 This is a list of songs to vibe to!
Hey Moon! - Molly Nilsson
Pink Moon - Nick Drake
Over the Moon - The Marías
Dancing in the Moonlight - Toploader
Ticket to the Moon - ELO
Moon - Foolish Wanderers
Moonlight - Ariana Grande
The Whole of the Moon - The Waterboys
Moonshine - Mike Oldfield
Mr Moonlight - The Beatles
Girl on the Moon - Foreigner
Sitting on the Moon - Enigma
Clair de Lune - Claude Debussy
Fly Me to the Moon - The Macarons Project
I'll Shoot the Moon - Majestic
Goodnight Moon - Shivaree
Movies
In the Shadow of the Moon
The Witch
Stardust
What We Do in The Shadows
The Twilight Saga: New Moon
Cosmos
The Space Between Us
The Sixth Sense
The Man in the Moon
Skyfall
TV Shows
Dark
Sailor Moon
Teen Wolf
Firefly
Killjoys
Dark Matter
Charmed
The 100
Gallery
Community content is available under
CC-BY-SA
unless otherwise noted.