Light Academia is an aesthetic that is the emotional opposite of Dark Academia. It involves enjoying the little things in life (and life in general), the outdoors, enjoying the company of others, and the comfort of the ones around you. It also involves an interest in literature, music, art, history and learning in general.
Fashion
white cable-knit sweaters,
glasses
turtlenecks
corduroy jackets and windbreakers
penny loafers
plaid pants or straight leg jeans
trench coats
canvas bags
wicker bags
canvas trousers
flowy dresses
leather satchels
cardigans
Music
Music- calming classical music, classical guitar, Edith Piaf, Lana del Rey
https://open.spotify.com/playlist/0XxfySWp2k3c9GOePpRLHV?si=g_HL4VHqRxOsN8a2nQ1IeA
https://open.spotify.com/playlist/3lYq0bhsAxorXaZDRENqMk?si=HKu1h0YaSkGob8gTS4y5cA
https://open.spotify.com/playlist/4rk0MYR2OLsRZEE0W4LLUr?si=wZCyyJG7RMGErNri1gvs8w
https://open.spotify.com/playlist/1MVG4hbmY1Bj5DisejFCCw?si=D_MfH8QXTA6V7sPxy7vKSw
https://open.spotify.com/playlist/27uRoc0ytoY0PQesm6qbKh?si=58rneswlSbiMvyMpAS4FRA
https://open.spotify.com/playlist/7d6usa9GbaeuCohGZROD9e?si=EMgnOA2sRhmWPCtGYZtrcA

Interests
drinking coffee/going to coffee houses
going to art museums
reading (often on trains, meadows, libraries, and other calming places)
discussing literature with friends
playing classical guitar
exploring libraries/bookshops
eating breakfast in bed
finding beauty in everyday life
being calm
writing poetry/music
walking through wheat fields
the colour beige
looking at renaissance architecture
eating pastries in a small local bakeries
writing handwritten letters
sitting on a balcony in Paris
antique perfume bottles
being a lawful good/lawful neutral
Gallery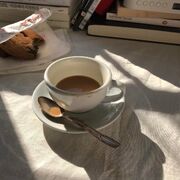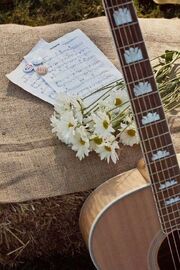 Resources
The fashion heading comes from Cordurose on Tumblr:
Community content is available under
CC-BY-SA
unless otherwise noted.