"Always be fuckable: when standing in line at the bakery on a Sunday morning, buying champagne in the middle of the night, or even picking the kids up from school. You never know." from How to be Parisian Wherever You Are

French Girl is a fashion aesthetic that revolves around the stereotypical dress of French (particularly Parisian) women and girls. It originated in the 1950s. It was revived around 2014 and remains popular in mainstream media.
History
The first wave of the French Girl aesthetic began around 1957 with the popularity of the Left Bank "Beat" style worn by artists and poets, and lasted to the 1970s.
A second wave of the French Girl aesthetic began around 2014 with Vogue magazine producing tons of articles on the habits, food, makeup, and clothes loved by French Girls. The articles went beyond images and brand names and many offered "secret tips." Emphasis was placed on the effortlessness of French Girl style, in contrast to the more American obsession with perfection achieved through layers of makeup, complicated diets, and extensive workout routines.
Visuals
berets
cobblestone streets
crisp white shirts
fresh flowers
fresh bread
Fashion
Clothes
berets
silk scarves
black bras
black tights
striped t-shirts
vintage or vintage inspired graphic t-shirts
white button down shirts
satin slip dresses
floral print cotton dresses - usually red with white flowers
leather jackets
leather skirts
skinny jeans
matchstick pants
loafers
ballet flats
ankle boots
Makeup and Hair
red lipstick
bob haircut
shoulder length hair with bangs (the key to French Girl hair is that it looks slightly wind-ruffled)
natural makeup or no makeup at all
Stores
Alexandre Vauthier
AMI Paris
A.P.C.
Atelier Camille
Balzac Paris
Ba&sh
CELINE
Chloé
Claudie Pierlot
Comptoir Des Cotonniers
Éric Bompard
Ernest Leoty
Gaâla
IRO
Isabel Marant
Jacquemus
Keur Paris
Lanvin
Lemaire
Loulou Studio
Maison Michel
MaisonCléo
Maje
Marie Marot
Monoprix
Musier Paris
Pierre Hardy
Princess Tam Tam
Repetto
Roseanna
Rouje
Sandro
Saint James
Sézane
The Kooples
Veja
Zadig & Voltaire
Food and drinks
baguettes
croissants
dark chocolate
hot chocolate
grapes
café crème
wine
champagne
black tea
fresh squeezed orange juice
omelette
oysters
ceviche
carpaccio
Brie cheese
fresh fruit and vegetables
grilled salmon
roasted chicken
crêpes
Media
Movies
Amelie (2001)
Betty Blue (1986)
Funny Face (1957)
TV Shows
Emily in Paris (2020-)
Killing Eve (2018-2022)
Music
Edith Piaf
Carla Bruni
MIKA
Françoise Hardy
Celine Dion
Melody's Echo Chamber
Yé-yé and Chanson
Activities
Exercise
Traditionally, the French Girl is famous for being thin despite not utilizing intense workouts, although it is extremely important to note that all bodies are welcome in the French Girl aesthetic! French Girls participate in light, fun activities to stay healthy, such as:
walking
riding a bicycle
yoga
swimming
Leisure Activities
visiting museums and galleries
hosting dinner parties
reading/writing poetry
photography
shopping in vintage stores
painting or sketching from life
Notable Figures
1920s
1950s
1960s
Brigitte Bardot
Françoise Hardy
1970s
1980s
Inès de La Fressange
Vanessa Paradis
2000s
2010s
Clémence Poésy
Léa Seydoux
2020s
Taylor Lashae
Léna Situations
Fictional Characters
Camille in Emily in Paris (2020)
Madeleine Swann (Léa Seydoux) in Spectre (2015) and No Time To Die (2021)
Gallery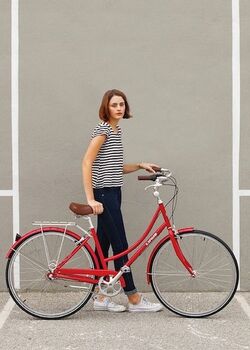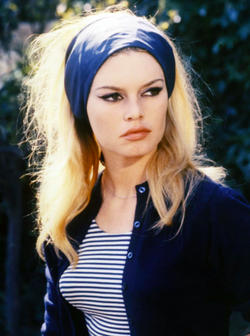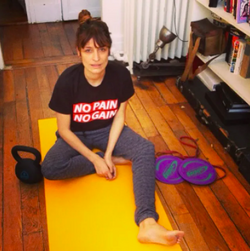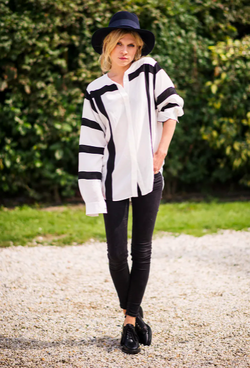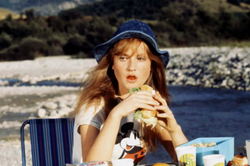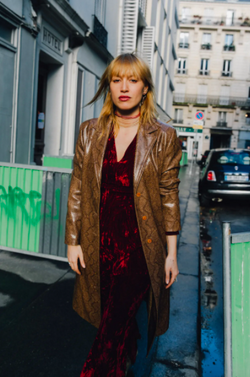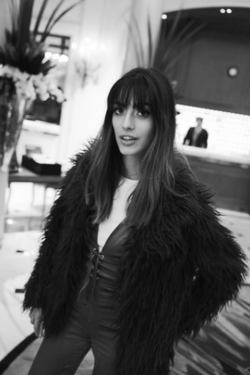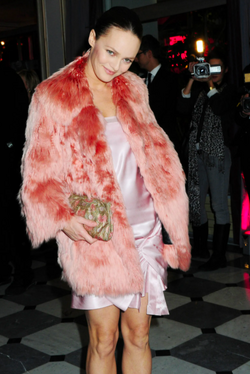 Resources
Blogs
Books
How to be Parisian Wherever You Are by Anne Berest
Parsian Charm School by Jamie Cat Callan
Instagram