Chaotic Academia is an aesthetic that involves haphazard routines, messy habits, unusual or banned literature and studying with a passion. It is a subgenre of Dark academia.
It can also be Dark Academia simply minus the class- a messy dark academia. Basically just think Marauders of Hogwarts vibes.
Activities
Other activities associated with this aesthetic are:
Performing rituals in class with books etc.
Spending days on the grounds of school
Handing in homework at the last minute
School uniforms getting torn or being dirty
Food fights
Study parties at 1 am
Sneaking out of school or skipping class
Reciting useless facts
Drinking cold tea
Anarchism quotes all over notes
Reading banned books
Leaving annotations in the margins of library books
Vandalism that helps you on your exam
Always losing your pens
Covering your bedroom wall in sticky notes
Collecting books written in languages you don't understand
Intense and quick obsessions that consume your soul
Spacing out in class
Swearing and slang while discussing deep academic topics
Emptying your pockets at the end of the day and coming to a total of four pens, a pocket notebook, two receipts, and a highlighter
Using a rubber band to tie your hair back
The floor is the best place to study
Lack of time management
Taking a "quick break" then waking up at the middle of the night
Drinking energy drinks from vintage teacups
Going out during breaks in the rain deliberately to get wet
Putting your feet up on the desk while you think with your pen behind your ear
Scrawled poetry on a napkin
Sneaking into the library after hours to "borrow" restricted fiction
Fashion
Button downs open over logo tee shirts
Messy eyeliner
Heavy boots
Mismatched socks
The same hoodie every day
Patched or torn clothes
Too many cardigans and sweaters
School uniform but worn incorrectly; neckties around heads, ripped stockings
Playlists
Images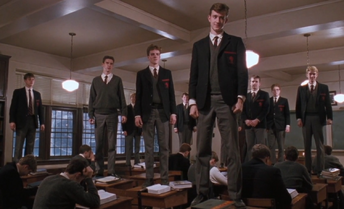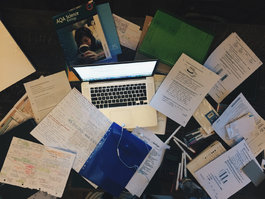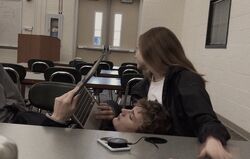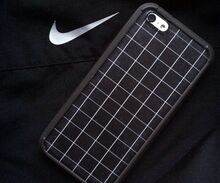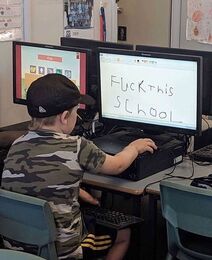 Community content is available under
CC-BY-SA
unless otherwise noted.