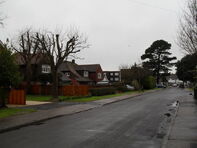 Anglo Gothic is an aesthetic based on the atmosphere of dingy suburban English areas with an emphasis on overcast skies, drizzling rain, council estates, grime, the colour blue, and melancholy. Works that fall under this category tend to explore the themes of class, industrialism, and feature English staples such as cheap tea and biscuits.
Other common themes are the hardships of labour occupations such as coal or steel mining and factory work that are common among those in the working class in England. A lot of Anglo Gothic media is influenced by the boom in council estates being built in the 1960s in England, hence a lot of imagery being evocative of that time.
Visuals
Anglo-gothic envisions run down British suburbs (which mainly have terraced homes that are falling apart or shoddily built apartment buildings). Some other aspects are broken cars from the '90s and early '00s and cloudy or rainy days.
Pinterest Boards
Music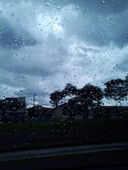 Some music that falls under the Anglo Gothic category includes:
Arctic Monkey's music, particularly the albums 'Favourite Worst Nightmare' and 'Humbug'
Kaiser Chiefs' music, particularly 'I Predict a Riot'
Cage the Elephant, particularly 'Cigarette Daydreams'
'Chelsea Dagger' by The Fratellis
'Foundations' by Kate Nash
'Untrue' by Burial
'Say Hello, Wave Goodbye' by Soft Cell
'Bittersweet Symphony' by Verve
The Killers music, particularly 'Mr Brightside'
Films and Television
Anglo Gothic media is distinct from traditionally Gothic media set in England due to its grounding in more modern times as well as its emphasis on industrial towns and council housing, which became more prominent in the 1960s.
TV Shows
Alex Rider (2020)
BBC Sherlock (2010-2017)
C.B. Strike (2017-)
Chewing Gum (2015-2017)
Crashing (2016)
Him & Her (2010-2013)
Misfits (2009-2013)
My Mad Fat Diary (2013-2015)
Pennyworth (2019-)
Raised by Wolves (2013-2016)
Skins (2007-2013)
The Dumping Ground (2013-)
The Inbetweeners (2008-2010)
Shameless (2004-2013)
The End of the F***ing World (2017-)
This Country (2017-2020)
Waterloo Road (2006-2022)
Films
A Taste of Honey (1961)
Billy Elliot (2000)
Pride (2014)
The 'Kidulthood' series:

Kidadulthood (2006)
Adulthood (2008)
Brotherhood (2016)

The Conjuring 2 (2016)
The Full Monty (1997)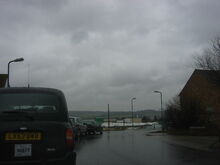 Other Media
Blood Brothers, a musical by Willy Russel (set in The Liverpool from the 50s to the 80s)
Coinage
The term 'Anglo Gothic' was coined by Tumblr user demixian in 2020; however, this style for aesthetic is represented back in the '90s.