Raise a Floppa - The Loop
Play Sound
This page needs work. Please help us by expanding it. If you aren't sure how to help, click here.


Americana is a loosely-defined aesthetic which consists of music, artifacts, scenery, folklore, and material culture which are seen as distinctly or especially "American" (i.e., of or relating to what is now the United States and its inhabitants). There is considerable disagreement over what counts as "American" because vast differences exist between different regions and subcultures within American society. For example, most people would put Jazz or Hip-Hop aesthetics in separate categories from Americana, despite both genres being uniquely American in their origins, promulgation, and current praxis. Similarly, Juggalos and the Amish do not fall under the "Americana" umbrella, though Yeehaw might.
Much of the aesthetic is characterized by nostalgia for an idealized past, often seen as "more wholesome" than modern American culture and style. The aesthetic is often commercialized: restaurant chains such as Red Robin and Applebee's decorate their interior walls with a collection of mid-20th century artifacts and signage which is affectionately known as "Americana clutter".
Philosophy
Individualism is a social theory favoring freedom of action for individuals over collective or state control.
Freedom is a strongly tied conviction present throughout America but especially the south. America is known as the "Land of the Free" due to freedom of religion, speech, press, opportunity, etc. These motifs were founded in the early years of America when those were relatively unheard of, and thus are deeply ingrained in the national consciousness.
Hard Work is seen as the only way to achieve success.
Local community provides a sense of security and stability. These people share the same family background, race, culture, religion, and values.
Visual
General
Americans as a whole share a national identity, encounter the same media and have a knowledge of history that creates a general aesthetic that applies to the nation as a whole. While many Americans may not like the aesthetic, they will mutually agree on its American-ness. Examples include:
American cuisine and comfort food, such as hamburgers, Thanksgiving dinner, and apple pie
Baseball and football
Denim, a popular American fabric
Historical paintings and imagery, such as the Declaration of Independence and portraits of Founding Fathers
Imagery associated with the 4th of July, such as fireworks
1950s-1960s imagery, as this was the time America was a superpower and had national unity among its citizens
Norman Rockwell illustrations and paintings
Stars
Greasers
Greasers are a youth subculture that was popularized in the 1950s to 1960s by predominantly working class and lower class teenagers and young adults in the United States. The subculture remained prominent into the mid-1960s and was particularly embraced by certain ethnic groups in urban areas, particularly Italian- and Hispanic-Americans.
For more information, please visit the Greaser page.
Route 66
Route 66 was named after historic U.S. Route 66, the first interstate highway to connect the East and West Coasts of the United States, this aesthetic is centered on classic American car culture. Though it is primarily a visual aesthetic, it is often associated with classic rock 'n' roll tunes from the 1950s. American car enthusiasts may also be referred to as gearheads.
This subgenre of the Americana aesthetic often overlaps with Greaser and hot-rod culture (a.k.a. Kustom Kulture).
Okies
Okies are residents, native, or cultural descendants of Oklahoma. During the 1930s, Californians referred to migrant Midwestern farmworkers as "Okies", who were refugee farm families from the Southern Plains who migrated to California to escape the ruin of the Great Depression and the Dust Bowl.
In James Blish's Cities in Flight science fiction series, the term "Okie" was applied in a similar context to entire cities that, thanks to an anti-gravity device, take flight to the stars to escape an economic collapse on Earth. Working as a migrant labor force, these cities act as cultural pollinators, spreading technology and knowledge throughout the expanding human civilization. The later novels focus on the travels of New York City as one such Okie city, though there are many others.
Redneck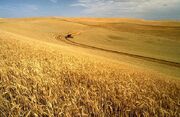 The Redneck or Hillbilly aesthetic is concentrated on the rural poor from Southeastern United States with a strong emphasis on traditional values and the simple life. Terms like White Trash, Cracker, and Hick are also associated with this aesthetic, however these terms (and Redneck) are considered derogatory. The term redneck originated from 1893, coming from the sunburn often seen on farmers. Because of the large amount of rural land and short, subdued winters, colonists naturally chose the southeast for farming. The large, rolling hills also gave way to animal farms and became one of the key images associated to the southern aesthetic.
An ever-present stereotype of rednecks is racism and the confederacy. While many redneck types may be racist, not all of them are, and it is harmful to stereotype them all as such.
Although Rednecks are associated with the South and the Confederacy, they should not be confused with the wealthy plantation owners of 19th century and Southern Belle culture. The name Cracker comes from the position of the overseer on plantations, whose job it was to crack the whip in order to force enslaved people to work faster.
American Dream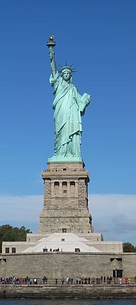 American writer and historian James Truslow Adams described the American Dream in 1931 as "life should be better and richer and fuller for everyone, with opportunity for each according to ability or achievement [or economic situation]". This idea is from the Declaration of Independence, which professes that all men are created equal.
The "American Dream" has changed over the decades and centuries.
Frontierism
In the 1700s the first American ideal was frontierism. Also called expansionism was the expansion of American territories into official, U.S. States. This was an age of mass migration and settlements with an attitude called "Manifest Destiny". Many Europeans were enticed by free land, and immigrated over to the States. This combination of many European cultures made America a "melting pot" of culture. This is also linked to the Western and Prariecore aesthetic. For more information, see the American Pioneers page.
Imagery:
Cowboys
Deserts
Covered wagons
Tans, sage, mustard yellow, rose gold, lavender
Log cabins
Gold Rush
The discovery of Californian gold in 1849 brought about a whole new American Dream, although it still was influenced by frontierism. This is also linked to the Western aesthetic.
Suburbia
The post World War Two era brought about a new era of consumerism and national pride. Women went back into traditional roles as homemakers, while men returned to being the main breadwinners. Technological advances such as washing machines, blenders, electric toasters, and televisions modernized the lives of the expanding middle class. Due to the Baby Boom, child and family friendly restaurants, hotels, and theme parks like Disneyland, enjoyed huge success. The term "teenager" was also used for the first time in the 1950s.
Women's fashion and gender expectations from this time period heavily influenced the Tradwife movement.
Imagery:
white picket fences
women wearing aprons over fancy dresses with high heels and pearl necklaces
children playing baseball
fast food like hamburgers, milkshakes, and hot dogs
1950s era cars
diners
drive-in movie theatres
Music
Biker
Tres hombres - ZZ Top (1973)
Motörhead - Motörhead (1977)
Lust For Life - Iggy Pop (1977)
Sonic Brew - Black Label Society (1999)
Greasers
Route 66
"Life is a Highway", by Rascal Flatts
"Shake, Rattle and Roll", by Big Joe Turner
Elvis Presley (early works)
Chuck Berry
Bill Haley & His Comets (esp. "Rock Around the Clock" and "Shake, Rattle and Roll")
Jerry Lee Lewis
Johnny Cash (early works)
"On the Road Again", by Willie Nelson
Hotel California - Eagles
Take it Easy - Eagles
Okies
California Okie – Buck Owens (1976).
Dear Okie – Doye O'Dell/Rudy Sooter (1948)
Lonesome Okie Goin' Home – Merl Lindsay and the Oklahoma Night Riders (1947).
Oakie Boogie – Jack Guthrie and His Oklahomans (1947) – considered by many to be the first Rock & Roll song.
Okie – J. J. Cale (1974).
"Okie From Muskogee" – a song by Merle Haggard from the 1969 album of the same name
"Okie" – a song by Patrick Sky a parody of the above, from his 1973 album Songs that made America Famous
Oklahoma Swing - by Reba McEntire and Vince Gill
Okie Skies – The Bays Brothers (2004).
Okies in California – Doye O'Odell (1949).
Ramblin' Okie – Terry Fell.
She's An Okie – Al Vaughn.
Okanagan Okie – Stompin' Tom Connors
"Israelites & Okies" a song from The Lost Dogs (Album Old Angel – Terry Taylor (2010 Fools of the World)
Redneck
At Fillmore East - The Allman Brothers Band (1971)
Second Helping - Lynyrd Skynyrd (1974)
Molly Hatchet - Molly Hatchet (1978)
Strikes - Blackfoot (1979)
Blind melon - Blind Melon (1992)
Fashion
Biker
Real leather jackets (moto jackets), vests

Items are often custom embroidered to signify personal values and loyalties

T-shirts, tank tops

Bejeweled items are common depending on where the gang is located, especially for women.

Heavy leather boots
Riding gloves, helmets
Hoodies/jackets/warm clothes for cold rides
Studs, bandanas, chains
Protective gear
Greasers
Black Leather jackets
Pompadours
Jeans (do not wear while riding bikes)
White T-Shirts
Cigarettes
Okies
Under Construction
Redneck
Flannel
Heavy duty workwear
T-shirts, tank tops

Cut-off sleeves are typical

Trucker hats
Cowboy boots
Timberlands
Blue jeans, jean shorts
Camouflage, neon orange/pink
American flag print, Confederate flag print
Hunting graphics
Route 66
Under Construction
Media
Movies:
On the Waterfront (1954)
East of Eden (1955)
Rebel without a Cause (1955)
Giant (1956)
West Side Story (1961)
The Last Picture Show (1971)
Grease (1978)
Paris, Texas (1984)
Goodfellas (1990)
The Truman Show (1998)
Pleasantville (1998)
O Brother Where Art Thou (2001)
American Honey (2016)
The Irishman (2019)
Licorice Pizza (2021)
West Side Story (2021)
TV Shows:
Happy Days (1974-1984)
I Love Lucy (1951-1957)
Leave it to Beaver (1957-1963)
Mad Men (2007-2015)
The Andy Griffith Show (1960-1968)
The Brady Bunch (1969-1974)
Wandavision (2021)
The Three Stooges (1922–1970)
Mister Ed (1961-1966)
Hannah Montana (2006-2011)
The Simpsons (1989-)
Family Guy (1999-)
American Dad! (2005-)
Spongebob Squarepants (1999-)
The Flintstones (1960-1966)
The Golden Girls (1985-1992)
Books:
John Steinbeck's:

In Dubious Battle (1936)
Of Mice and Men (1937)
The Grapes of Wrath (1939)
East of Eden (1952)

Mark Twain's:

The Adventures of Tom Sawyer (1876)
The Adventures of Huckleberry Finn (1884)

Laura Ingalls Wilder's (& others):

Little House Series (1932-1942)
The Charlotte Series
The Caroline Series
The Rose Series

American Girl Books:

Julie Series
Molly Series by Valerie Tripp
Maryellen Series
Melody Series
Nanea Series

Nancy Drew by Edward Stratemeyer
The Hardy Boys by Edward Stratemeyer
Comics:
Archie
Dennis the Menace
Superman
Captain America
Peanuts
Big Nate
Diary of a Wimpy Kid
Sports:
Football
Lacrosse
Baseball
Field Hockey
Pickleball
Notable Figures:
Babe Ruth
James Dean
John Steinbeck
Judy Garland
Mark Twain
Marlon Brando
Marilyn Monroe
Norman Rockwell
Bugs Bunny
Mickey Mouse
Food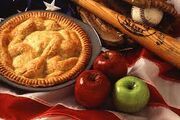 Hamburgers
Hotdogs
French Fries
Apple Pie
Milkshakes
Pumpkin Pie
Chocolate Chip Cookies
Peanut Butter & Jelly Sandwich
Mac 'n' Cheese
Whoopie Pie
Lobster Roll
Turkey
Fried Chicken
Hershey's Chocolate
Chicken Noodle Soup
Gallery
Pinterest Boards