I'm creating this aesthetic ,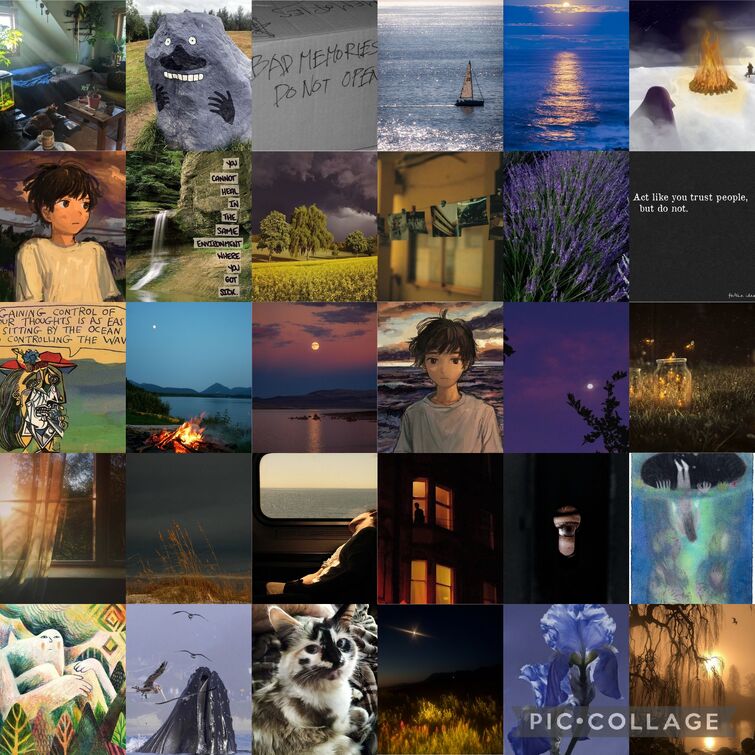 hey I created this aesthetic should I call it Solacecore or Soledadcore or Grokecore ?
more of this aesthetic (I just created this so it's still underconstruction) :
Names : Solacecore or Soledadcore or Grokecore
solace : comfort in sorrow, misfortune, or trouble; alleviation of distress or discomfort.
Soledad : Spanish for "solitude
groke ''the groke'' : it's a fictional character in Moomin stories , that search for warmth and friendship but always end up alone in her lonliness because others are scared of her.
daydreaming , adventures, searching comfort or warmness / coping in a time of distress, solitary, constantly craving warmth and light but unable to get either , feeling lonley , feeling the need to travel and move , biking , watching the world go by from afar , more comfortable around animals company than humans,fear of the unknown, honesty,solitude , decluttering , night owl, bags under eyes.
*other stuff : flowers especially poppies , countryside, sea/ ocean at sunsets , moon , willow trees , fantasy mythology and adventure ,
Animals : cats , blue whales, skunks , koalas they are solitary creatures , blue whale also because of their size may seem frightening to others this is a reference to the Groke (also because of their sounds).
colors : blue , green , periwinkle , soft earth tones etc.
Perfumes / Fragrances: Musky , Fresh , Marine etc. (That remind you of travel , sea and nature)
Fashion : soft and easy fabrics , comfortable , practicality
Movies / tv : a midsummer night's dream , call me by your name , alice in wonderland, moomin
This is all for now , I'll add more details and info next couple of days, sorry for the errors.
What do you think ?