Hi! It's been a while and I still haven't established which aesthetic I can call myself.
I'm a leftist, bi-curious, ISFP-T
I listen to Daniel Caesar, Ruel, RINI, H.E.R., Avril Lavigne, The 1975, Cigarettes After Sex, Clairo, Conan Gray, Red Velvet, NCT, WayV, DPR Live, Paramore, Twenty One Pilots, The Rose
I like the colors black, red, pink, and sometimes, pastel colors
I like Sanrio and San-x memes!!!!!
I colored the bottom part of my hair pink.
I like to play games
I'm not really into anime but I watch some
I love horror movies
Some inspo: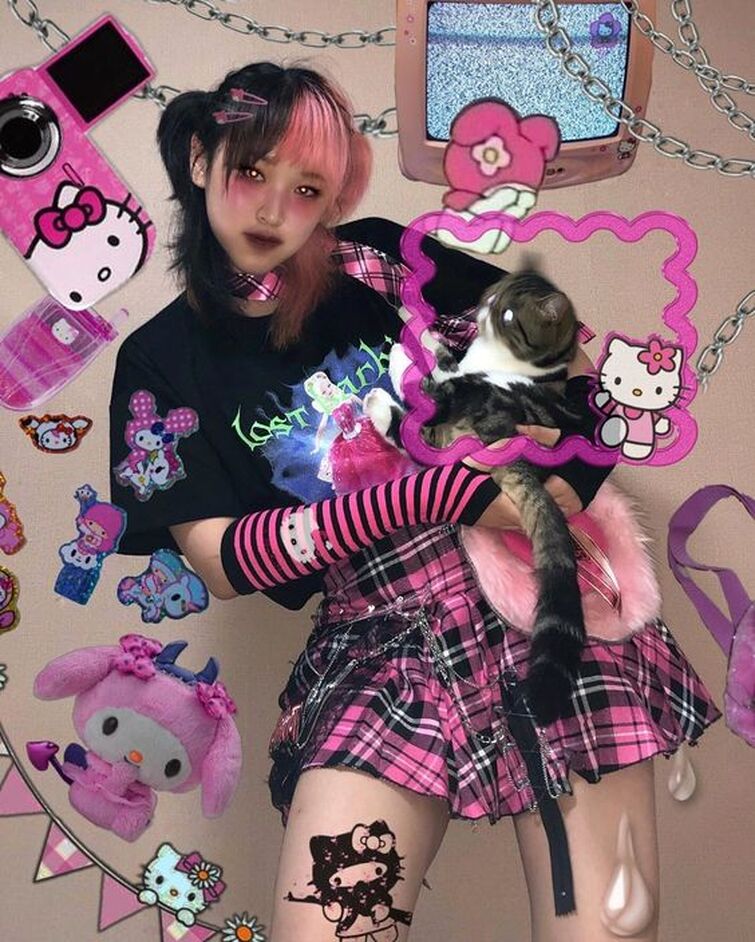 Thank you!