I had a friend make a mood board a couple of weeks ago, and seeing this made me realize I didn't exactly have an aesthetic, so, I thought id ask- I don't exactly see myself as emo, so if I fit that aesthetic, I don't see it being a personal fit.
I wear;
-Oversized black clothing
-Chokers
-Dark Makeup
-Overall androgynous-looking hair
-Beanies
I like;
-Aliens
-The grim reaper
-The colour purple
-Shiny little bobbles
-Books
The music i listen to is;
-Will Wood and The Tapeworms
-Mindless Self Indulgence
-Penelope Scott
-Mother Mother
-Glass animals.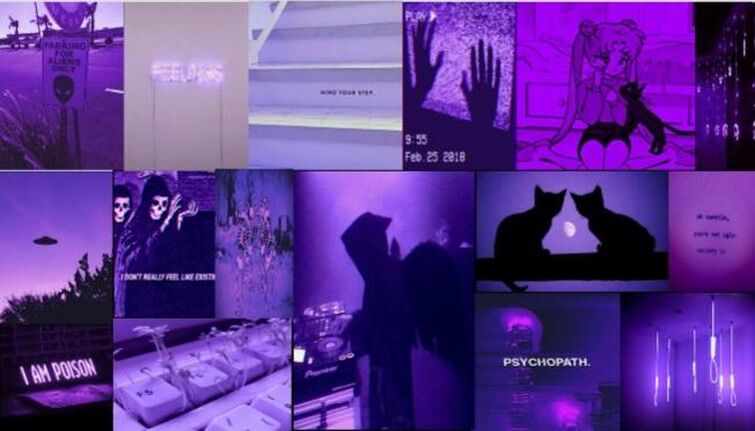 THE MOOD BOARD MY FRIEND MADE FOR ME.